While browsing the web about LA Tenorio, I saw an image of him with Jimmy Alapag standing next to Hamed Haddadi, the Iranian veteran NBA player. I was amazed at how much their height difference from Haddadi would actually matter when they are standing beside him and not in a moving phase. You would ask yourself "How could they make a score to the hoop when this giant is defending?". Well actually I think looking back to the game when this photo was taken, they lost to Iran, Hamed Haddadi's team.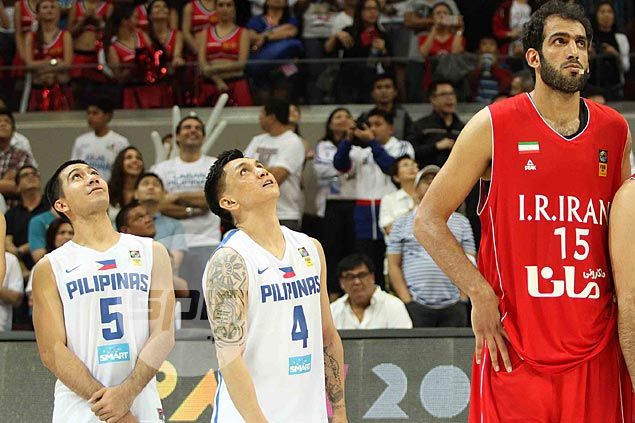 LA Tenorio, Jimmy Alapag and Hamed Haddadi.(Photo from from spin.ph)
LA Tenorio's height is 5' 8", but he is a great player in basketball. Jimmy Alapag is listed 5' 9" tall, but looking at the photo you'd say his height and LA's are the same. While the towering giant Hamed Haddadi is an enormous 7' 2" tall.
Here are our individual posts about their height, check it out:
LA Tenorio Height - How Tall
Jimmy Alapag Height - How Tall
Hamed Haddadi Height - How Tall
If you guys want to read the article from
spin.ph
where I found the photo, here is the
link
.